Just like your own hair, a wig will look better and have a longer life if you care for it. Inevitably, through regular wearing the hairpiece will become soiled with your own oils from your hair/head, skin flakes, smoke from those around you and hair care products such as hairspray or wig luster. Therefore, from time-to-time proper shampooing, conditioning and drying techniques should be used to care for the wig and prolong its life.
WASHING:
Before shampooing your hairpiece always ensure there are no knots or tangles by very gently brushing out the wig. Brush from the ends in toward the crown of the wig using a wig brush – never use a regular hairbrush as this will pull to hard on the strands inevitably leading to hair loss. Pour a small amount of wig shampoo (1-2 cap-fulls) into a tepid/cool sink of water or bowl. Next, immerse the hairpiece for 5-10 minutes in the water. Swish the wig around to ensure the water has seeped through all of the strands and then remove from the water. Empty the contents of the sink or bowl and refill with cool, clean water and then swish the wig around the clean liquid until all the shampoo is removed and then take out of the sink.

DEEP CONDITIONING THE WIG:
After shampooing add 1-2 hand full of deep conditioner to the wig, applying from root to ends, gently working it into the hairpiece. Now tie up the wig in a plastic bag, leaving it for about 45 minutes to an hour (hence the name Deep Conditioning). Once the timing elapses, put the wig into a bowl/sink and rinse completely in clean, cool water. Remove the wig and blot with a clean dry fluffy towel until all the excess water has been removed. Hang to dry, preferably on a wire wig stand and allow to air dry naturally. Only begin to style once the wig has completely dried.
A good deep conditioner should always be used on your wigs to return lustre to the wig and prevent it from over drying as over drying causes the hair to split and get tangled. Deep conditioning will help to keep your wig soft and natural-looking and this can help you keep your hair for longer because it helps return oils that is lost while washing the hair and as a result, you can use the wig for up to two years with maximum care.
STYLING THE WIG:
Use a metal pick comb to separate the individual wig strands working from the tips of the hair inwards. You can then run your fingers through to detangle the wig properly. You can use either a heatless method like flexirods/bending rollers to get curls or a heated method like a flat iron to achieve straight hair or a curling wand for maximum curls.
WIG STORAGE:
Always use a styrofoam wig-head or a wire wig stand to store your hairpiece. If you do not have one then store using a wig net.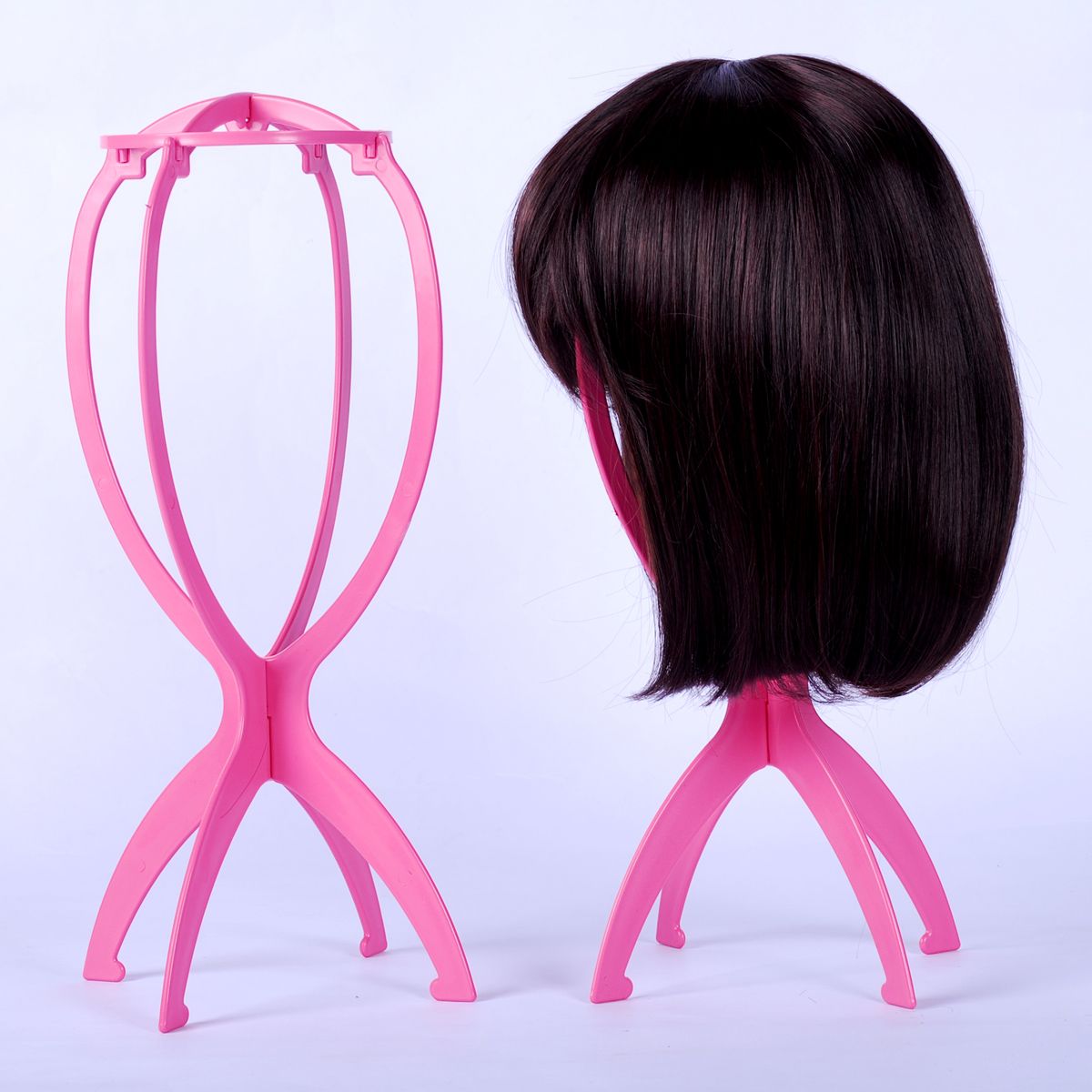 Photo Credit: Google Images